Key Learning Points:
Career planning is a very personal, life-long process. A key goal is to match your life purpose, interests and abilities with the employment marketplace.
Faith Worldview:
Our order clomid online with mastercard can have a strong spiritual component that when aligned with our job and career goals can create "purposeful employment" and acknowledgement that our jobs are just a part of our broader life.
Learning Path:
Deeper Topics:
Career Planning Process. This builds on the career planning template below.

Define life purpose and goals. Acknowledge that your job is just a part of your life (although probably a big one).
Understand strengths and clomid for sale online cheap. Know and leverage your strengths. Consider one "weakness" area for personal development.
Define career objectives. Where do you want to be in 5, 10, 20 years? Examples might be: own my own plumbing business in 5 years, become a Manager (level) in a purchasing role or find a non-profit role in Florida to be close to family. Think broadly if possible rather a very specific job.
Define career goals. Examples might be: interview with 3 companies by January 1, master the skill of public speaking or achieve an annual salary of $60,000.
Develop action plan. This plan should include delivery of exceptional results, skill acquisition, publicity, networking and mentoring. Update the overall template at least once per year of if something significant changes in your life. Give thought to potential obstacles and add plans to address them.

Mentorship and sponsorship. Consider having a trusted advisor/mentor to review your career plan. This could be your manager but it's helpful to engage someone who can span your work assignments. In a corporate setting, you might also need a sponsor, a higher-level manager who advocates for you.
Career and job trends. Having a broad understanding of the economy and job marketplace, especially industries is an important knowledge foundation. Career planning is in part a prediction or anticipation of the future.
New career. To make a dramatic career change, it's important to have a clear direction. Making a complete industry/career switch isn't easy without any prior experience. You have to align your experience and demonstrate how it will translate into this new career. Source: where can i buy cheap clomid pills on Money.USNews.com by Lindsay Olson
Exercises for Older Teens and Adults:
Complete the below career planning template; review and improve it with someone you trust.
Questions to Encourage Critical Thinking:
How does your career goal fit with current employment trends?
Are there sacrifices you need to make to achieve your career goals?
What aspects of your work experience give you "energy"?
buy cheap clomid pillswhere can i purchase clomid online on CompareBusinessProducts.com for more questions for reflection.
Tools and Templates:
Word Definition:
 On The Web: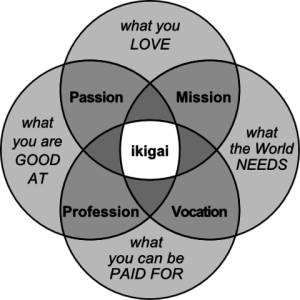 Books:
Videos:
 Quotes:
"I've missed more than 9000 shots in my career. I've lost almost 300 games. 26 times, I've been trusted to take the game winning shot and missed. I've failed over and over and over again in my life. And that is why I succeed." – Michael Jordan
"It's like Forrest Gump said, 'Life is like a box of chocolates.' Your career is like a box of chocolates – you never know what you're going to get. But everything you get is going to teach you something along the way and make you the person you are today. That's the exciting part – it's an adventure in itself." – Nick Carter
One-Point Lesson:
 Related Skills:
 Summary 2-page Lesson Examples, coming soon:
Be Successful: Career Planning (handout).

Be Successful: Career Planning (with instructor notes).