Volunteer NKY: Connect is our name for the series of volunteer fairs in Northern Kentucky.  We want to connect potential volunteers to the needs of local social service organizations.  We plan to host 3-4 volunteer fairs in 2018.  Our tentative plan is as follows:
St Elizabeth Healthcare.  Scheduled for March 14 from 3:30-6:30pm.
Boone County Library.  Scheduled for May 17 from 2-4pm.
Thomas More College.  Not yet scheduled.
Watch for details on our Facebook Events page.  You will see a picture like the one below.

We are thankful for the financial sponsorship of St Elizabeth Healthcare.
Participating Organizations
The participating organizations change from event-to-event.  Click the links below to explore some of these participating organizations.  Note that most links take you to the Volunteer section of their web site.
Below are pictures from the St Elizabeth Healthcare event in 2018.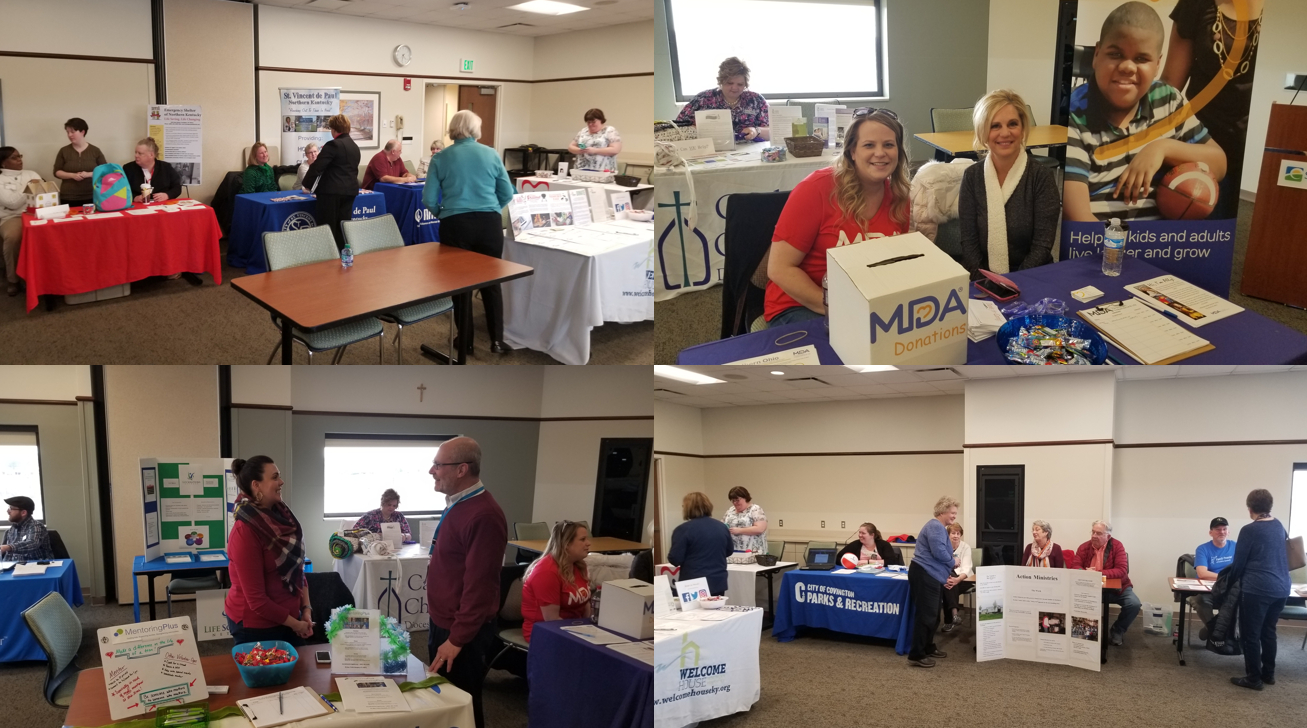 Below are pictures from an event at the Life Learning Center in 2017.